Product Description
Nuestro preamplificador para bajo es uno de los sistemas más naturales y poco comprimidos en el mercado.
Dieñado para nuestras cápsulas Odyssey es también compatible con otras cápsulas para bajo y permite tener un gran rango dinámico. Además de preamplificación cuenta con un sistema de Eq de 3 bandas que se posiciona sobre frecuencias que dan mayor naturalidad al sonido final, sin dar la sensación de un sonido abombado, estéril o excesivamente comprimido.
Bajos: 70HZ, Medios: 1KHZ y agudos: 5KHZ
(Incluye 3 potenciómetros con center point para la sección de Eq.)
Precio CL: $110.000
Precio oferta CL: $89.990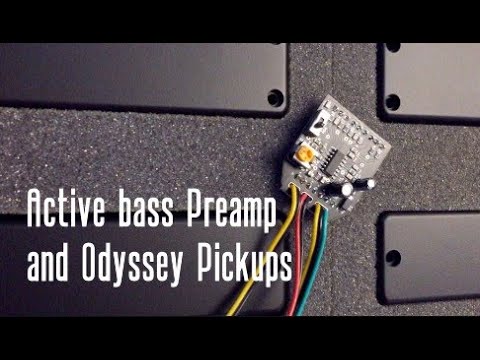 Odyssey Pickups + 3 band eq Preamp
Demo of our bass pickups called Odyssey and our 3 band Eq Preamp. Our pickups are made with ceramic magnets for more detail and gain. Available in Bartolini ...