Product Description
Our bass preamplifier in one of the most natural and uncompressed of the market.
Designed for our Odyssey pickups is also compatible with other bass pickups for an extended dynamic range.  The preamp also has an Eq section with specific frequencies that give a more natural feel without that harsh and sterile sound of some other preamps.
Bass: 70HZ, Mids: 1KHZ, Treble: 5KHZ
(The pots for the Eq section are included)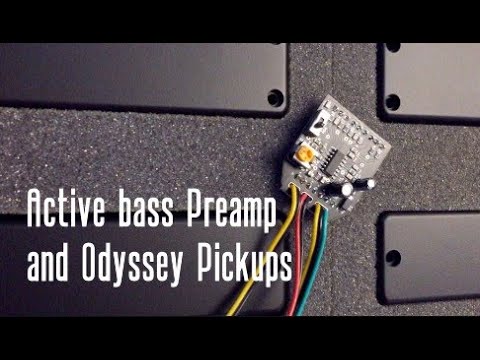 Odyssey Pickups + 3 band eq Preamp
Demo of our bass pickups called Odyssey and our 3 band Eq Preamp. Our pickups are made with ceramic magnets for more detail and gain. Available in Bartolini ...