Product Description
Designed for a more modern segment of basses that require an extended range of equalization thanks to active preamps, these are humbucking pickups and just like guitar humbuckers they get rid of the noise produced by the 50-60 hertz cycle.
This design is available for 5 y 6 string basses and are direct replacement for EMG45® and Bartolini®
Magnetss: Alnico V
Gain: High
Prices in USD
5 strings $129USD (each)
6 strings $139USD (each)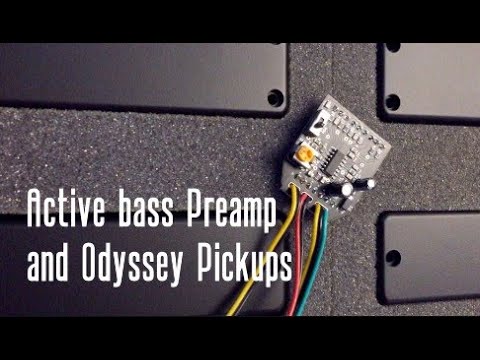 Odyssey Pickups + 3 band eq Preamp
Demo of our bass pickups called Odyssey and our 3 band Eq Preamp. Our pickups are made with ceramic magnets for more detail and gain. Available in Bartolini ...